Flash & Fiction
Photos of adventures in film
Two people decided that film photography is too beautiful not to take advantage of: Niki Baroy, a Statistics student at UP Diliman, and JL Javier, a Fine Arts student at ADMU. This blog celebrates the wonders of analogue and grain and whatnot.
All photos are ours unless stated otherwise.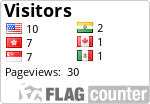 Wednesday, September 4, 2013
Monday, September 2, 2013
WHAT IS YOUR EARLIEST HUMAN MEMORY?
Sunday, September 1, 2013
Friday, August 16, 2013
EPSON Epson ME 320/ME 330